Yes, It's Monday and just for Allison
So I didn't post all weekend and must apologize about that. Here's why: I didn't take my laptop home. Yes, I have a computer and I love my G3, first generation Rudy Red Imac, But, it is slower than slow and drives me up the wall to do anything on it other than read. Sorry.
I did however, knit all weekend. The rainy weather made for some good knitting days. I started and finished my grandma's caplet, there are no pictures because currently it is, hopefully, blocking into the correct shape on my dining table. My first attempt at blocking, I even wove in all the ends. I also made Mike a hat so he would quite whining that I never make him anything :-). The best part is that I made it with the Mexican Wave, which is acrylic because many months ago he said he liked the color. Well, I finished it, he put it on, then promptly said he didn't like it as much as the other one. The other one being the one one I made out of yummy Brown Sheep. Why did he like the other one better, you ask? THE YARN....yep, DB has turned into a yarn snob. HA!
In case, you haven't seen the ribby cardi from
ChickKnits....
I suggest you take a look. It is totally cute and I too will be joining the craze. Elann has the Peruvian Highland wool on sale for ...take a breath.....2.25 a skein. Cheap, cute and natural fibers. Ladies, does it get any better. Here are my colors:
For the body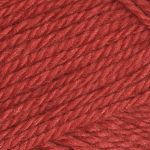 and for the sleeve
I haven't seen a knit along for it...how does one start a knit along, hmmm...
I got on the reminder list for secret pals 4 and am totally excited. It starts in Jan, which is good because the holidy madness will be over. I can't wait. I thought I joined RAOK, but I can't find 'the other' list to sign up and haven't received any email except the one to put the button up.
Doesn't this just make you want to sit in front of a fire, knit and drink Illana's hot chocolate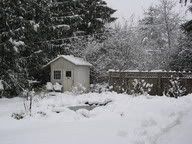 So, there. I've posted. Now let's see if I can make anybody else...who hasn't posted yet today post. Man, talk about power.