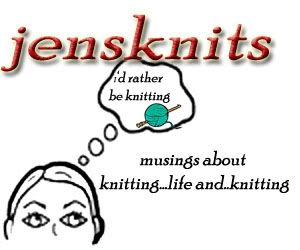 AAAGH
Well, there are my pictures and when I said my camera is cheap, boy did I mean it. You totally get what you pay for. I don't like Hello very much either, it adds the pictures as seperate posts and I can't find them in the code to put anywhere else, so I just have this long line of pictures. Oh well, I wanted 'em I got. Hope you enjoy them.
BTW...I had no Idea I had comments, or that anybody was really paying attention to my blog until today. Thanks guys. Oh and I did go to Spin that day.
YEAH Pictures
There not up yet, but soon will be. I bought a digi this morning. A very, very cheap one, but it will take pictures and that's all that counts. I'm so excited I'm beside myself. I'm also playing around with my blog a little, I had to clean my house this morning and it was all I could do to keep focused on the cleaning. I've had that song "I don't want to work, just wanna bang on my drums all day" in my head, only I've changed the words to just wanna play on my blog all day" :-).
On the knitting front Allison and I went to Fiber Factory last night. I admittely wasn't feeling very well, but who can say no to hanging out at a yarn store with someone that loves it as much as you. I will say that I am finally all better, no cough, no nothing. Its great when you can sleep for like 12 hours. Neither one of us were very inspired, not sure why. Of course, I still managed to spend $40 on accessories. Crazy, I know, like I need more needles....but I didn't have 11's and I NEED them. We had dinner afterwords, Michael (Al's Michael) came along. He seems extremely nice and about as interested in knitting as most of our signigicant others. Although, he did make reference to a cult. HA.
Ok, must take pictures know and then figure out how to publish them. Yeah!
Fighting colds
So, not only did I have Malora all weekend but I started to get sick on Friday. I decided to fight it and promptly began to load up on Zicam, echinacea, zinc, vitamin c and anything I could think of. So, I never actually got really sick (although my stomach is really mad at me for putting all that vitamin c in it), it has just been three days of sorta feeling bad, then feeling good, then feeling bad again. I think its better if you just let yourself get all out sick, sleep, lay around and knit. Seriously. Now I'm at work....obviously working hard...wondering if I should go to Spin, I don't feel horrible, but I don't feel good either..hmmm. To Spin or not to Spin.
Just had to vent about the cold for a second. On the knitting front, I hate that I missed Pita Jungle yesterday, but it was probably good that I didn't spread my germs around. Speaking of which I really must do a 100 things about me list....my detestation of being sick, or around sick people would be pretty much on the top, right along with my annoyance and just plain lack of understanding of insanely perky individuals.
I ended up giving the red cable beanie to Malora, I couldn't help it...it just looked so cute on her. So I was up one Christmas present and now I'm back down. Oh well...I should just take the rest of the week off and use my sick time. I have over 200 hours of it. This is the great thing about a state job, you really don't lose your vacation, sick, or personal time. It just keeps rolling over and over and over. I definitely think that is a good idea, stay at home sick and drink Illana's hot chocolate all week YUM!
Malora
Okay, so I am oficially a bad blogger, I really thought that I would post every day, at least every other day, but I guess not. Since my last entry I have finished a cable knit beanie...it is REALLY cute. I knitted it with the same yarn I knit my headband only in red. Anyone who knows me (and that is not a lot of people anymore) knows I am a red freak. I am still working the scarf from the little gifts book and I am still pondering my grandma's gift, now I think maybe I want to do the Anthro capelet, but there are soooo many cast on stitches. Well that's my knitting front.
My absolutely adorable six year old niece, Malora, is sitting next to me as I write this, reading every word and she just modeled my cable beanie. I must say that it probably looks cuter on her than it does on the person I am going to give it to. I am supposed to have her all day, both her parents are working so I don't know if I will make it to Pita Jungle. She is bugging me to teach her to knit, so I guess I'll join the in the effort of teaching first graders to knit!!
I must say that even though I don't blog everday, I read everybody's blog everyday. There is nothing wrong with being personal, especially if it is empowering for you. One of the things i love most about this group, is that it is full of strong, smart, diverse women. We all have issues that we struggle with. I haven't actually posted mine, but more than a few of you know what they are and that is actually kind of comforting to me.
I have to go because the absolutely adorable niece is seriously bugging me to be done now, she insists I've written enough.