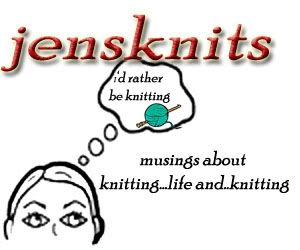 nothing to do with knitting, or politics either
I have a question, and I couldn't think of a smarter group of people to ask and I know there are teachers out there :-). So sorry this has nothing to do with knitting, but I am tutoring a nine (4th grade) year girl and her reading seems slow and stumbly to me, any suggestions on how to determine if she is reading at her level? We read A Series of Unfortunate Events and it took about 10 minutes to read two pages. The family is VERY touchy, and I'm a little frustrated. Any suggestions would be greatly appreciated and once again sorry this is not about knitting, But hey my first post of the day was knitting friendly.
Frogger strikes again
I met Kim and Brooke at a really cute coffee shop, we knitted for about three hours and had a really good time. Those two can seriously make a girl laugh when she needs it. I should have finished quite a bit right. But nooooooo. Everything that I had on needles, the Choo Choo Cable tank top AND the tennis socks that I was so proud of met the damn frog. How I hate the frog. Why is it that he (and I'm sure its a he b/c a women couldn't be so annoying, wait gotta think about that for a second) works so fast. What takes hours to knit the frog can destroy in just a few minutes. Oh its so sad. But not all was lost, Brooke very kindly showed my how to turn my heel (work short rows) and pick up stitches.
On the agenda tomorrow. Go buy new digi and don't lose it this time!
Nope didn't find my camera....now I'm really glad it was cheap. I borrowed a co-worker's. So, here's the capelet.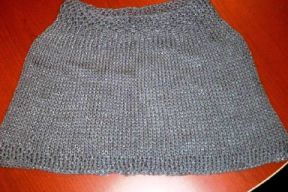 I think it came out pretty ok for my first knitted garment that is not a hat, or scarf. There are still a few stitches that look kind of loose, I tried to squinch them together when I blocked, but maybe I just didn't do enough squinching.
Started the Choo Choo cabled sleeveless , of course I'm not using Choo Choo, as much as I would like to. I'm using a cotton blend instead. It should be okay, it swatched fine. I actually swatched! Three days and I blocked for the first time and swatched....maybe I'm becoming a real knitter!
Christmas, seriously
Thank you Yarn Harlot for reminding me that there are only
46
days until Christmas. I forgot and what are blogs for if not to remind you of the things that make you want to get very drunk, because there is NO WAY you will finish your entire Christmas list unless you take an entire month off and sit in your room with the doors locked, the phones turned off, no TV, no computer, and do nothing but knit. Thank you Yarn Harlot, because I forgot, and now everybody is getting a st hat.
I can't find the cheap digi, so no pics of my caplet, which I must say blocked quite nicely.
PS...I was just about to add, and Illana beat me to the punch, that there is even less time until Hanukkah. Here is my only solace...there is less time to stress about it. Sorry.
Yes, It's Monday and just for Allison
So I didn't post all weekend and must apologize about that. Here's why: I didn't take my laptop home. Yes, I have a computer and I love my G3, first generation Rudy Red Imac, But, it is slower than slow and drives me up the wall to do anything on it other than read. Sorry.
I did however, knit all weekend. The rainy weather made for some good knitting days. I started and finished my grandma's caplet, there are no pictures because currently it is, hopefully, blocking into the correct shape on my dining table. My first attempt at blocking, I even wove in all the ends. I also made Mike a hat so he would quite whining that I never make him anything :-). The best part is that I made it with the Mexican Wave, which is acrylic because many months ago he said he liked the color. Well, I finished it, he put it on, then promptly said he didn't like it as much as the other one. The other one being the one one I made out of yummy Brown Sheep. Why did he like the other one better, you ask? THE YARN....yep, DB has turned into a yarn snob. HA!
In case, you haven't seen the ribby cardi from
ChickKnits....
I suggest you take a look. It is totally cute and I too will be joining the craze. Elann has the Peruvian Highland wool on sale for ...take a breath.....2.25 a skein. Cheap, cute and natural fibers. Ladies, does it get any better. Here are my colors:
For the body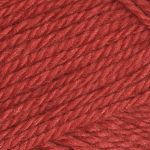 and for the sleeve
I haven't seen a knit along for it...how does one start a knit along, hmmm...
I got on the reminder list for secret pals 4 and am totally excited. It starts in Jan, which is good because the holidy madness will be over. I can't wait. I thought I joined RAOK, but I can't find 'the other' list to sign up and haven't received any email except the one to put the button up.
Doesn't this just make you want to sit in front of a fire, knit and drink Illana's hot chocolate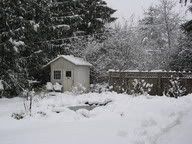 So, there. I've posted. Now let's see if I can make anybody else...who hasn't posted yet today post. Man, talk about power.