Doing the happy dance
because I did it. They are finished, all of them! Now I did revise my list a little. I decided that I would rather everyone have one knitted item, then some people have two and other have none.
I finished the scarf and felted the fuzzy feet last night.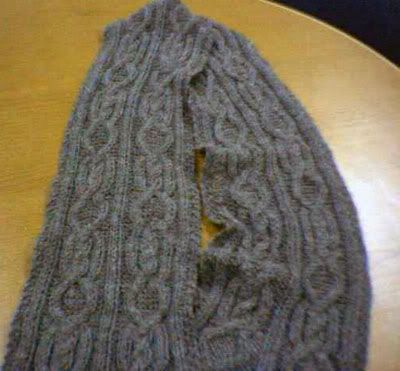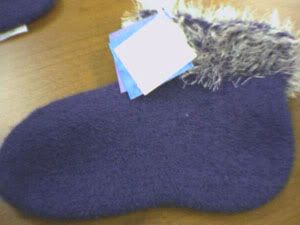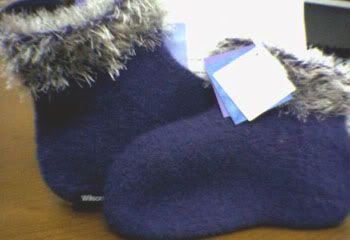 The peruvian wool felted wonderfully. I only put it through one cycle and poof...I had fuzzy feeet. I decided that if they are a little to big for her, she can just wash them again. Instructions courtesy of Becky's awesome knit knotes, which you see are already attached! I love them, they are so great.
I also decided to do a hat, instead of trying to finish the ankle socks. I gave up my beautiful Big Kureyon for it and I think it turned out really cute. This time I've used an upside down kleenex box to model it for. Notice the knit knote already attached.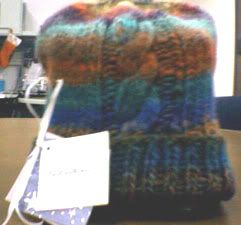 I'm leaving for Prescott today. Wish me luck...I'll be back on Christmas day.
Happy holidays to you and yours.