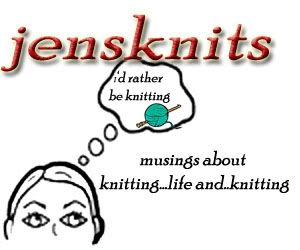 See
today is a better day.
I checked my email to find a great card from an RAOK pal,
Suz
. Thanks Suz!
Mike got published! Check it out
http://www.newyinzer.com/
. It's not the New Yorker...but he's out there and he didn't have to do it himself. Oh, if I forgot to mention it....he writes. His best genre is short stories (imho). And yes, he totally has that dramatic, oh poor me, life is suffering, blah blah, blah attitude. (not to offend any writers or artists...but seriously) It's getting better, thanks to a BIG dose of reality and several therapy sessions.
All of my work is off my desk, oh wait I spoke too soon. Well, that's ok.
I spent some quality time with
Al
,
Melanie
and
Pam
last night (Melanie, I didn't know you had a blog...for shame!) - although I couldn't stay past 9pm. Does that officially make me old?
Randy Rhoades
totally yelled at people on the phone today, well she usually does everyday, but today I found it particulary entertaining! (warning, if you don't know who she is - she's very liberal)
I have nothing to do tonight but knit and I'm about to walk out the door!
Happy knitting everyone!
bowl of cherries
sometimes they're sweet sometimes they're sour...
Mike's mom lost her job. Long story--here's recap. She worked for the same man for 13 years. She started as his only employee and now he owns a million dollar chiropractic clinic. Mike's mom just made too much money. He doesn't have more than 20 employees so he is exempt from all the federal laws agains unlawful termination. Basically he wanted cheaper labor. However, Mike's sister who also worked for said clinic got herself fired b/c she was too distraught to work in a place where her mom was fired. Its gets better....Mike's sister is roughly two months pregnant, and her husband the carpenter doesn't have steady income....but is totally pissed off at her for quitting.
Mike no longer works with the autistic girl and is in the process of looking for another client. I tutored the older sister and I no longer tutor her. All because the girls' mother is a beligerant drunk who like to pick fights. It makes me very sad.
The BEST part is, all this happened the weekend (Fri - Tues really) they were all staying with me in my one bedroom, one bathroom apartment. Good times, good times.
Its three days before classes start and department chairs and finally decided its time to get their act together. Its not just students that are procrastinators, its academia in general. I guess its a good that I still have my job.
I've had no time to knit. I'm dying to buy some Lorna Laces for a pair of pretty socks but I'm broke and I'm pretty sure I totally f#$ed the neck edging on my ribbi.
Thankfully, I'm meeting some SNB pals tonight. Screw the calorie counting, I'm having a pastry!
Tomorrow the cherries will be sweet.
Oh and have you checked out the
Harlot's
tally. Holy Crap! It makes me feel a little better about the world and totally amazed at the generosity of the knitting community.
No I haven't been abducted by aliens
Just by family. So, this is just a quick note to say hi. Haven't done any knitting since Thursday. I now clearly understand that knitting is an addiction b/c I think I have the shakes and sweats LOL! The marathon went well. Shay ran it in 3:55 her personal best. She wanted to qualify for Boston, but the qual time is 3:40. I say, hell she finished and is still walking...sort of.
Missed everyone this weekend. Wish I could've made it to Pita Jungle yesterday.
Happy knitting